The Carbon Monoxide Problem
---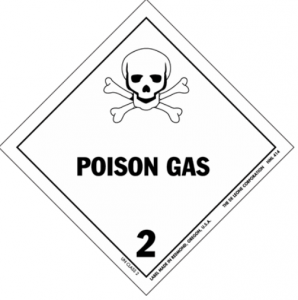 Carbon Monoxide gas is a nasty odourless and silent killer. The only effective way to protect you and your family from the risks of carbon monoxide poisoning is to install detectors in appropriate parts of your home. There are many different products to choose from, but which is the best carbon monoxide detector on the market today?
I am a big fan of Kidde Carbon Monoxide Detectors because they are well built, easy to operate, and reliable. I have reviewed the options and believe that I have found the best available product. In fact, there are 2 products that I am going to recommend but the only difference between them is that one has a digital display that will add about $10 to the purchase price.
Whilst you can buy plug-in detectors and hardwired detectors, my personal preference is battery-powered detectors. I find them to be more reasonably priced, flexible and easy to install. The plug-in units are not an option for me since I do not have power sockets at the correct height and in the best places to use them safely. Installing hardwired units would require extensive and expensive re-wiring works to my 1910's period property and so I have ruled them out too.
Battery-powered units can simply be placed on top of a shelf or screwed into the wall.
Kidde C3010D Worry-Free Carbon Monoxide Alarm with Digital Display and 10-Year Sealed Lithium Battery

 
---
This unit is only available in the USA and costs just under $50.
The Kidde C3010D is one of the more expensive units if you simply look at the initial purchase price. However, when you properly consider the fact that its lithium battery will last the full 10 years without needing to be replaced, it will probably work out to be no more expensive than the cheaper and vastly inferior units.
Most cheaper battery-powered Carbon Monoxide Detectors only have a lifespan of 5-7 years and their batteries need to be replaced every year. It is very easy to get duped into buying them because of their relatively low upfront price. I have reviewed some of these cheap detectors here.
The reality is that, once you take account of 7 years' worth of replacement batteries, these cheaper units prove to be just as expensive as the Kidde C3010D. Firstly, you will need to replace the cheaper units 3-5 years before the Kidde C3010D and 5-7 years' worth of batteries will certainly cost you more than $10.
Key Features
Digital Display Screen clearly shows the level of CO in that room and updates the reading every 15 seconds
UL Listed – tested by an independent nonprofit testing agency to ensure it meets the US standard
85 decibel alarm – loud enough to wake the average sleeping adult
Nighthawk electro-chemical sensor, which is proven to be the world's most accurate based on claims by major manufacturers
Test-Reset Button tests the alarm circuitry and horn, resets memory after alarm has sounded
End-of-life signal chirps every 30-45 seconds when alarm needs to be replaced – approximately 10 years after power
Deactivation switch disables the alarm and makes the batteries safe for disposal once the unit has reached the end of its 10-year life
Tamper resistant feature prohibits a disabled alarm from being placed back onto the mounting bracket
10-Year Limited Warranty lasts the life of the alarm
You can see that this unit has absolutely every feature that you could ever want to see in a carbon monoxide detector.
Apart from 1 reviewer that clearly doesn't know the first thing about standard carbon monoxide detection levels, this unit gets excellent User Reviews.
Kidde C3010D Review Video

Kidde C3010D/C3010 Manufacturer Video

Where to Buy the C3010D
---
Check the Kidde C3010 version.
Further Information
---
If you have any alternative suggestions for the title of the Best Carbon Monoxide Detector, please feel free to leave a comment in the box below or send an email to kristian@kidsafetyfirst.com