My Mission
---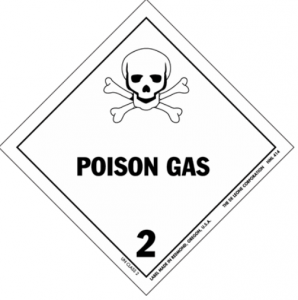 Every home should have carbon monoxide detectors installed in the correct places. They are an essential defence against the risks of carbon monoxide poisoning. You will probably need at least 3 for the average sized 2-storey house. I have 5 relatively cheap carbon monoxide detectors in my house – living room, dining room, hallway, first floor landing, second floor landing.
Given that you will need to buy a few of these units it can be a costly business unless you know where to find some good cheap ones.
For information regarding the prevention and detection of carbon monoxide gas leaks, visit this page.
For information about the correct positioning of carbon monoxide detectors, you can read my blog previous blog post on that subject here.
In writing this post, my mission was to find the best cheap carbon monoxide detector on the market.
My 3 primary conditions were that:
it must be manufactured by a reputable gas safety product company
it must get good reviews and at least 4/5 stars on Amazon
it must have a lifespan of at least 7 years under normal use (albeit that annual battery changes will be necessary)
These are all going to be very basic carbon monoxide detectors – they won't talk to you or have fancy looking LCD screens showing all sorts of data. However, they will all still detect dangerous levels of carbon monoxide before its tool late and have all passed the relevant national safety tests.
The 3 Best Cheap Carbon Monoxide Detectors
---
(1) Fireangel CO-9B Basic LED Carbon Monoxide Alarm (UK)
Fireangel are a very reputable manufacturer of carbon monoxide detectors and smoke alarms in the UK.
This is by far the cheapest alarm that I have found that is manufactured by a well-known company.
This unit is designed to be used for 7 years under normal conditions, but you will need to replace the batteries (2 x AA size) every year – please remember to allow for this extra expenditure when you evaluate the true cost of this unit when compared with those that come with long-life batteries since you will need 14 AA batteries if it lasts for 7 years as promised.
NB: the Amazon website incorrectly states that this unit comes with a 7-year internal power source!
The Key Features are:
Automatic self diagnostic check;
Replaceable one year batteries included
Large Test & Silence button
Loud 85dB alarm at 1 metre
Visual LEDs for power and alarm
Predicted 7 year lifespan
(2) Kidde 7COC 10 Year Carbon Monoxide Alarm (UK)
Kidde is highly respected manufacturer of fire and gas safety devices for the home and commercial purposes.
It is slightly more expensive that the Fireangel alarm, but it is designed to last for 10 years rather than the usual 5-7 years. Again, you will have to factor in the cost of batteries (3 AAs per year recommended).
The Key Features are:
Replaceable one year batteries included
Visual LEDs for power and alarm
Loud 85dB alarm at 3 metres
Large Test & Silence button
Warning when unit expires
Can be wall-mounted
Predicted 10 year lifespan
(3) Kidde KN-COB-LPM Carbon Monoxide Alarm (USA)
This Kidde alarm is restricted to the US market and is designed to last for 7 years under normal conditions.
It is very similar to the UK version listed about aside from the shorter lifespan. It is a very reasonably priced unit and comes with all of the safety features that one expects to see in the basic models.
The Key Features are:
Battery operated (3AA batteries included) – Provides protection during power outages
Battery lockout system – Deters covering battery compartment without installation of batteries
Slide-out battery door cover – Gives immediate access to batteries
Test/reset button – Tests the unit for proper operation and can also reset the Carbon Monoxide alarm
Low battery signal – Alerts user when the battery needs to be replaced
Green LED – Flashes every 30-seconds to indicate the unit is operating properly
Red LED – When a dangerous level of carbon monoxide is detected the red LED will pulse and a loud alarm pattern will sound
Predicted 7 year lifespan
Click here for more carbon monoxide products and information.
If you are worried about the cost of regularly replacing batteries, there are some relatively cheap plug in carbon monoxide detectors. 
Further Information
---
If you have any feedback or questions about my "Cheap Carbon Monoxide Detector" post, please feel free to leave a comment below or send an email to kristian@kidsafetyfirst.com