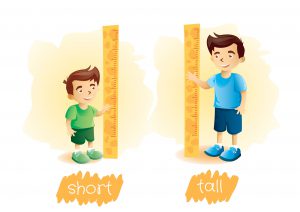 When looking for high back booster car seats for tall kids, as opposed to average sized kids, there are 2 extra things that you need to pay close attention to in addition to the usual comfort and safety features.
Firstly, you need to check the maximum height limits for a particular seat. Okay, that's pretty obvious.
Secondly, you also need to check the top shoulder belt guide position, which is not so obvious to those who don't spend a lot of time thinking about child car seats. The shoulder belt guide is the part of the seat that places the shoulder strap part of the adult seatbelt into the correct position for a child using a high back booster seat.
The reason that you need to check this shoulder belt guide as well as the manufacturer's advertised maximum height limit is that some tall children have long legs and shorter bodies whilst others have shorter legs and longer bodies. By choosing a seat that has a high shoulder belt guide position as well as a generous overall maximum height limit you can cover both of those possibilities.
Before moving on to look at my recommended high back booster seats for tall kids, lets just consider a couple of safety issues first.
Firstly, congratulations for considering a high back booster seat rather than a backless booster seat. Whilst manufacturers often state that backless booster seats are suitable for use by kids as small as 40 lbs, I personally would not recommend using one at that stage. High back boosters and harness to boosters are much better options in my opinion.
Secondly, some high back booster seats come with a "Best Bet" rating from the IIHS, but what exactly does this mean and is it important?
IIHS Booster Seat Evaluations – "Best Bet" Ratings
The Insurance Institute for Highway Safety (IIHS) regularly carries out evaluation tests of booster seats that are available on the US market.
Each booster seat is given a rating based upon how well they perform in these tests.
The top rating is "Best Bet" and the worst is "Not Recommended".
All of the seats recommended within this post have received a "Best Bet" rating from the IIHS, which means that they have been found to "provide a good belt fit for typical 4 to 8 year-olds in almost any car, minivan or SUV."
These Booster Evaluations by the IIHS are not full dynamic crash tests, and so you can't definitively say that a "Best Bet" is going to perform better than any other seat in a collision.
A "Best Bet" for a particular seat does, however, give you some reassurance that it is likely to fit your child properly.
A good fitting seat is safer than an incorrectly fitted seat, and so a "Best Bet" rating is an important factor to consider when choosing a high back booster seat for your child.
Best High Back Boosters For Tall Kids
In my opinion, there are 2 high back booster car seats that are really great for taller children because they combine the best maximum child height limits with very generous shoulder belt guard settings.
So, here are my recommendations for the best high back boosters for tall kids.
1. 

Peg Perego Primo Viaggio Flex 120
The Peg Perego Primo Viaggio Flex 120 is a premium high back booster seat that comes packed with safety and comfort features.
You can find my full review of the Flex 120 here.
It also boasts some very impressive maximum child height and weight limits, which makes them a great choice for taller kids.
The key statistics are:
Maximum Height Limit – 63 inches
Maximum Shoulder Guard Height – 22 inches
Maximum Weight Limit – 120 lbs
These limits are much more generous than almost all of its competitors and this is what makes this seat so good for taller (and heavier) children.
The Primo Viaggio Flex 120's Other Features:
In addition to having generous maximum height and weight limits, the Flex 120 seat comes with lots of other features, including:
Energy-absorbing foam in headrest and side wings
Aluminium re-inforced backrest
2 Integrated Cup Holders
Soft Expanded-foam Covers
12-year Lifespan
Stylish Fabric Color Options
Can be Transported in Folded-up Position
Can be Stored in the Folded-up Position
Made in Italy – High Quality Components
Find detailed images of the 4D Total Adjust Technology adjustment settings here.
Videos of the Flex 120 Seat …
Check Best Price of the Flex 120
If you cannot quite afford the hefty price tag of the Flex 120 seat, there is a cheaper model available from Peg Perego.
The Peg Perego Primo Viaggio HBB 120 has exactly the same maximum height and weight limits as the more expensive Flex 120 model, but it does not come with the extra "Flex" adjustment features. It is an excellent option for those with tall kids who want the generous height limits but who cannot quite afford the Flex 120 seat.

2.

Britax Frontier ClickTight
The Britax Frontier ClickTight is not technically a high back booster seat. It is a harness to booster seat that can be converted into a high back booster seat later on.
In fact, you can use the Frontier sear in harness mode up to 90 lbs / 58 inches, which is the sort of maximum child weight/height limits that you would find on most high back booster seats.
Once your child exceeds those generous limits for harness mode, the seat can be used in high back booster mode up to 120 lbs / 62 inches .
It does, however, come with excellent maximum height and weight limits and so you should definitely consider this seat alongside the Flex 120 if you have a tall child.
The key statistics are:
Maximum Height Limit – 62 inches
Maximum Shoulder Guard Height – 23 inches
Maximum Weight Limit – 120 lbs
So, as compared with the Flex 120 seat, the Frontier has an extra inch of shoulder guard height, but is 1 inch shorter in the maximum overall child height limit.
The Frontier's Other Features:
The other notable features on the Frontier include:
Tangle-Free, 5-Point Harness with 7 height positions
Energy Absorbing Tether anchors the top of the car seat to the vehicle, thus minimizing the amount of forward movement of the car seat.
Front-Adjust Recline
Comfort Foam provides an extra layer of padding to cushion your child
Quick-Adjust No Re-Thread harness and headrest
Integrated Cup Holders and Storage
Easy Transition from Harness to Booster Mode without removing harness straps
Easy-Remove Cover allows easy cleaning
Color-Coded Vehicle Belt Guides
Two Buckle Positions
Simple Click Tight Installation
EZ-Buckle System and Harness Holders
Premium Lower LATCH Connectors
Certified for Aircraft Travel in Harness Mode
Made in the USA with global components
Video Review of the Frontier ClickTight …

Read My Full Review of the Frontier.
Check Latest Price of the Frontier
There is also a Britax Pinnacle ClickTight seat for you to consider. The Pinnacle seat is more expensive than the Frontier, but the only difference is that the Pinnacle model comes with an extra layer of side impact protection (the SICT head wings – see image below). Whilst these extra head wings are nice, it does make the seat a lot wider than the Frontier (22.5 inches vs 19 inches).
Check Latest Price of the Pinnacle
UPDATE FOR 2022: READ ABOUT THE NEWER BRITAX "GROW WITH YOU" SEATS
Check Best Prices in Canada
Check Best Booster Car Seat Prices in Canada
Get in Touch
If you have any questions about the subject of the High Back Booster Car Seats For Tall Kids, please just leave a comment in the box below. If you have found any other great High Back Booster Car Seats For Tall Kids, I would love to hear your recommendations.
If you are looking for a cheaper high back booster seat, you will probably have to settle for one that comes with much lower maximum height / weight limits. You can find some cheaper recommended high back booster seats here.