Latest Convertible Car Seat Reviews of 2017
---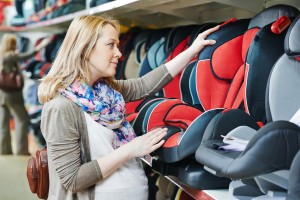 The main purpose of this post is to provide you with an easy way to find all of my convertible car seat reviews of 2017.
Rather than write a single long and cumbersome post containing lots of information about all of the main premium convertible car seats on the US market in 2017, I will briefly introduce the seats here and then provide you with links that will take you directly to my in-depth reviews of the seats that you are most interested in researching further.
Some of the links will take you to individual car seat reviews and others will take you to side-by-side comparison reviews of similar models so that you can better understand the main differences and similarities between them.
I have reviewed convertible car seats from 5 different manufacturers. Whilst they are all great seats, there are some important differences between them and I hope that my reviews will help you to make the right decision when choosing a convertible car seat for your child.
Popular Convertible Car Seat Brands in 2017
---
#1 Britax ClickTight Seats

Britax Convertible car seats have been popular with parents and car seat safety technicians for many years now. Although the older "G4" car seats are still on the market, they have effectively been replaced by the new "ClickTight" series of seats.
The Britax convertible car seats have now been branded "ClickTight" due to the fact that they have taken their revolutionary "ClickTight" installation system and added it to ALL of their newly released convertible seats.
These seats are suitable for use between 5 and 65 lbs.
Why Is ClickTight So Good For Parents?
There are 2 very important reasons why the introduction of the ClickTight installation system on all Britax convertible cars seats is such a great improvement:
The 2014 LATCH Law changes mean that convertible car seats need to be re-installed using the seatbelt once your child reaches a certain weight (40 lbs for the Britax ClickTight seats);
Standard belt-fitting systems can be confusing for parents and research suggests that about 75% of seats are incorrectly installed.
So, although the ClickTight installation method does not bring any "direct" safety benefits, there are likely to be some major "indirect" safety benefits for those parents that otherwise might find it difficult to install their child's seat safely using more traditional belt-fitting mechanisms. Getting a proper installation is a huge part of child car seat safety and any technological development that makes this process easier is a very good thing.
There are 3 seats in the new series of Britax convertible car seats:
The Advocate is the most expensive option, followed by the Boulevard and then the Marathon.
In addition to the "ClickTight" installation system being introduced, the new Britax Convertible car seats also have some other improvements, including:
Increased shell height means that the maximum seated shoulder height is greater than before
7-Position recline with automatic level indicator
Find Out More About the Britax ClickTight Convertible Seats …
You can read my latest in-depth comparison reviews of the new Britax ClickTight Seats here:
You can read my comparison reviews of the ClickTight and G4 models here:
Check the latest prices of the Britax ClickTight Seats here.
Read User Reviews of the Britax ClickTight Seats here.
#2 Peg Perego Primo Viaggio Seats
The Peg Perego Primo Viaggio Convertible is a very stylish car seat that comes with excellent maximum weight limits (5 to 70 lbs). It can also be used for an extended period in the rear-facing position (up to 45 lbs).
It has many additional safety features, including Side Impact Protection (SIP), EPS foam, Shock-Absorbing Foam Element (SAFE), and a contoured steel back plate.
Rather than list all of the specifications and features here, you can watch this very helpful review video created by "BabyGizmo":
Check the latest prices of the Peg Perego Convertible Seat here.
Read User Reviews of the Peg Perego Convertible Seat here.
Read My Full Review of the Peg Perego Convertible Seat here.
#3 Clek Foonf & Fllo Convertible Seats

The Clek Foonf and Fllo Convertible Car Seats boast the highest rear-facing weight limit of 50 lbs and height limit of 43 inches!
However, please note that this seat is NOT suitable for newborns UNLESS you buy the Clek Infant-Thingy Insert, which makes it suitable for use from 5 lbs upwards, Without the infant insert, the usable weight limits are 14 to 65 lbs.
They come with a fairly high price tags, but for that you get some pretty impressive safety features, including a metal substructure, 3 layers of energy-absorbing foam, and an anti-rebound bar.
They are also 2 of the slimmest convertible car seats that you can buy (just 17 inches across), which means that you would almost certainly be able to fit 3-in-a-row in a standard family-sized vehicle.
You can read my in-depth comparison review of the Clek Foonf and Fllo seats here.
Video Comparison Review of the Foonf and Fllo Seats
---

Check the Latest Price of the Clek Fllo here.
Note: The Clek Fllo is the younger sister to the Clek Foonf convertible car seat. It offers a lighter, more compact, and slightly cheaper alternative to the Foonf.
Check the Latest Price of the Clek Foonf here.
#4 Chicco Nextfit 65 & Zip
The Chicco Nextfit 65 Convertible car seat is rated as suitable for use between 5 to 65 lbs (rear-facing up to 40 lbs).
Since Chicco improved the length of the crotch strap and swapped the bulky shoulder pads for ones that are much easier to remove, the Nexfit 65 has become a real contender. Aside from some impressive safety features, one the main advantages of this seat is that it is quite compact, pretty easy to install, and has no fewer than 9 recline position with an easy to read level indicator. It looks pretty stylish too!
There is also a Chicco Nextfit Zip model that is worth considering.
Chicco Nextfit Seats in Small Vehicles!
Aside from the safety and convenience features themselves, one of the best selling points of the 3 difference Nextfit car seats is that they are all great for those who don't have massive vehicles. Although there are some differences between the seats, their shells are the same size.
Not everyone has a massive SUV with 3 lovely wide rows of seats, and finding a premium convertible car seat to fit properly in your small sized (or even normal sized) vehicle can be a frustrating experience.
The other common situation that cries out for a convertible car seat with a smaller shell like the Nextfit seats is if you or someone else that will be sitting in the seat ahead of the car seat is tall and needs extra leg room.
If you are one of these people, and before you rush off to buy a bigger vehicle, give some serious consideration to the Chicco Nextfit range of seats.
Read my full comparison review of the Chicco Nextfit 65 & Nextfit Zip here.
Check the latest prices of the Chicco Nextfit seats here.
#5 Diono Radian RXT / Rainier

The great thing about Diono seats is that many are rated as suitable for use from 5 to 120 lbs (or up to 57 inches in height), and so they could be the only ones that you ever need to buy for your child. You will read differences of opinion about whether or not they can really be used at the extremes of these ranges, but what is undeniable is that they can be used for much longer than a standard convertible car seat.
The Radian RXT seat has been on the market for many years and has become very popular with parents and car seat safety technicians. Although the Rainier is a more recent addition to the Diono range of seats, the Radian RXT remains so popular that they keep updating it rather than discontinue it.
Although I don't propose to write in detail about the differences between the older and newer series of Diono seats within this post, there are significant differences between them in terms of width and suitability for certain types of children. It is not as simple as "the newer ones are better than the older ones". Although the newer series of seats introduced some interesting new features, there are also reported to be some drawbacks.
Read my in-depth comparison review of the Radian RXT and Rainier here.
Check the Latest Prices of Diono Seats here.
Safety Information
---
After purchasing any child car seat, you should always read the User Manual thoroughly before using it. It is also advisable to visit your local Fire Department or NHTSA Child Car Seat Inspection Centre to ensure that the seat is definitely suitable for your child's specific requirements and that you have installed it correctly. These services are usually provided free of charge.
You can find your nearest NHTSA Centre here.
Get in Touch
---
If you have any comments to share or questions to ask about my "Convertible Car Seat Reviews 2017″ post, please leave a comment in the box below or send me an email.