The Britax Booster Seat "Check Fit" Controversy
---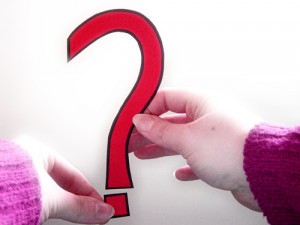 In 2013, the Insurance Institute for Highway Safety (IHSS) carried out a series of tests on booster seats to evaluate how well they fitted children when installed in a variety of vehicles.
The Britax Pinnacle 90 was one of the seats that was tested and awarded a "Check Fit" rating rather than "Best Bet"or "Good Bet".
Note: See below for the 2014 Booster Evaluation results which score the Britax Harness-to-Booster seats as a "Best Bet".
But, what does a "Check Fit" rating mean?
Since these results were published, I have read a few reviews from people claiming that these seats ought to be avoided and some even go so far as to suggest that they are unsafe as a result of these tests.
I should point out that the negative reviews that I am referring to are generally not from qualified car seat safety technicians.
In this post, I am going to explain what these test results actually mean and consider whether or not they ought to affect your decision to buy one of these seats. I, for one, am not in the slightest concerned about these test results and I am going to explain why.
Although I have concentrated on the Britax Pinnacle 90, the Frontier 90 and the Pioneer 70 also received "check fit" ratings and so comments are also valid for anyone considering one of those seats instead.
The IIHS Booster Evaluations 2013
---
The first thing to point out is that these were not dynamic crash tests, but instead were simply visual assessments using a "dummy" that was designed to represent the average 6 year old child.
The assessors were primarily looking to see if the shoulder belt and lap belt fitted correctly when using this "dummy".
A properly fitted lap belt will lie flat across your child's upper thighs, not across the soft abdomen. A properly fitted shoulder belt will cross snugly over the middle of a child's shoulder, not across the neck or upper arm.
There were 4 different ratings applied to the seats that were tested:
Best Bet
Good Bet
Not Recommended
Check Fit
The reason that the Britax seats were awarded a "Check Fit" rating was that the test results were varied depending upon the child size and vehicle model.
It is important to note that the "check fit" rating does NOT mean that a seat within that category is considered unsafe. The only seats that the IIHS say should be avoided altogether are those falling within the "Not Recommended" category.
Instead, the "check fit" rating simply means that it is recommended that parents check the fit on their child within their vehicle before using one of these seats in booster mode. Now, of course, you should always check the fit of your child's booster seat anyway, whether their seat has been rated as "Check Fit" or not.
I suspect that the problem that most parents are anxious to avoid, though, is buying a Britax Pinnacle 90 and then some time in the future finding that it doesn't fit their child / vehicle combination properly and then having to replace it at more expense. You don't want to spend $250+ on a car seat and then later find that you can't use it for as long as you hoped.
Whilst I completely understand that anxiety, there are 2 important reasons why I don't think that parents ought to worry too much about this issue.
2 Reasons Not to Worry About These Test Results
---
There are 2 important reasons why I would not worry too much about these results:
#1

They Don't Affect 5-Point Harness Mode
You will recall that the IIHS used a "dummy" that was designed to represent the average 6 year old child.
Since the Pinnacle 90 and Frontier 90 seats can be used in 5-point harness mode until your child's weight exceeds 90 lbs or their height exceeds 58 inches, the average 6 year old child doesn't need to use the booster mode anyway – the safest method of restraint for them would be to remain harnessed.
One of the main selling points of these Britax seats is that they enable you to harness your child for as long as possible and so transiting them to booster mode between 4 and 8 years of age makes very little sense.
The US Center for Disease Control and Prevention (CDC) shows that the average 8 year old should still be able to comfortably use the harness mode on a Pinnacle 90, Frontier 90 or Pioneer 70.
#2

The Britax SecureGuard Clip
Even if you transition your child to booster mode and find that you cannot get a correct fit with the lap belt, all is not lost.
Before you rush out and buy a replacement booster seat, there is a great (and relatively inexpensive) solution to this problem.
The Britax SecureGuard Clip costs about $19. It is approved for use with all Britax Combination harness to booster seats and avoids the problem of the lap belt riding too high altogether. In fact, many parents choose to buy this clip to create an extra point of restraint even if they are not concerned about the lap belt riding too high.
These clips don't just help to avoid the lap belt fitting problem, they also help to prevent your child from slipping under the lap belt in the event of a crash.
Video Explanation of "Check Fit" and SecureGuard Clip
---
This video from the Car Seat Blog contains their view on the "Check Fit" rating and demonstrates the SecureGuard Clip:

My Final Word on This Subject
---
Don't worry too much about these test results.
Keep your child in harness mode until they exceed either the weight or height limit.
When you transition them to booster mode, check the fit.
If you are not happy with the fit, buy a SecureGuard clip.
Read my Full Reviews here:
EDIT: The 2014 IIHS Evaluations Score Britax Boosters as "BEST BET"
---
Since the 2013 "Check Fit" results, Britax have completely redesigned the armrests to ensure that the lap belt is in the correct position for a correct fit.
The 2013 "Check Fit" models have been discontinued and all new models should come with the new improved arm rests.
This is obviously great news for parents and removes the need for aftermarket adjustments / purchases to get around the problem created by the 2013 version of the Britax Harness-to-Booster seats.
You can read more about the 2014 IIHS Booster Evaluations here.
Check the latest prices of the Britax Harness-to-Booster seats (2014 version) here.
Safety Information
---
After purchasing any child car seat, you should always read the User Manual thoroughly before using it. It is also advisable to visit your local Fire Department or NHTSA Child Car Seat Inspection Centre to ensure that the seat is definitely suitable for your child's specific requirements and that you have installed it correctly. These services are usually provided free of charge.
You can find your nearest NHTSA Centre here.
Get in Touch
---
If you have any questions about the Britax Pinnacle 90 and it's IIHS "Check Fit" rating, please feel free to send me an email or leave a comment in the box below.
image credit