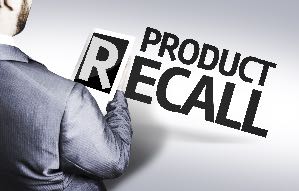 On 20th June 2017 Britax announced a recall in relation to the chest clip on some of their B-Safe 35 and B-Safe 35 Elite infant car seats.
What is the problem with the chest clips on the affected seats and what is the solution?
The Faulty Chest Clip
The B-Safe 35 and B-Safe 35 Elite seats come with a chest clip.
Britax has discovered that the centre tab on the chest clip is liable to break and, if it does break, this presents a choking risk to a baby using the seat. This is not a response to an actual choking injury, but a reaction to discovering that there is a risk of such an injury occurring in the future if no remedial action is taken.
So, this is a voluntary recall instigated by Britax in conjunction with the National Highway Traffic Safety Administration (NHTSA).
Is My Car Seat Affected by the Recall?
If you own a B-Safe 35 or B-Safe 35 Elite car seat, you will want to know whether or not it is part of the recall.
If you visit the Britax Website here, you can find out more about the recall and enter your serial number in order to discover whether or not it is part of this recall. There is also a video explanation of the recall on that website.
The Solution
Britax will be supplying replacement chest clips to all those who own one of the affected seats.
If you have registered your seat with Britax, they will automatically send you a replacement.
If you have not registered your seat with Britax, you can order a replacement chest clip here.
Note: the chest clip is not a legally required safety device and so the seat is usable without one provided that you take care to ensure that the shoulder straps are positioned properly.
Whilst you are waiting for the replacement chest clip to arrive, you can either remove the faulty chest clip or simply monitor the center tab part of the chest clip for signs of damage.
Do You Need More Help

?
If you need any further advice or assistance whatsoever in relation to the Britax B-Safe 35 Recall, please just leave a comment in the box below.