Choosing the Best Baby Car Seat
---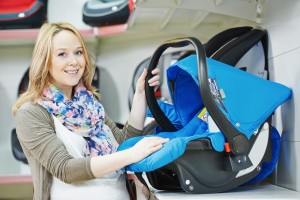 Before directing you to the Baby Car Seat Reviews part of my website, I ought to take a little time to explain what you can expect to achieve when searching the internet for information to help you find the best baby car seat for your child.
There is no doubt that choosing the best baby car seat is a difficult and daunting task for parents and other carers. When I first became a parent, I spent many hours on the internet trying to find the best car seat for my twin boys, but I eventually realised that there is actually no single car seat that can be properly described as "the best for all babies". Some are clearly better than others due to comfort and safety features that are demonstrably superior, but once you have narrowed down the choices to a handful of premium car seats, it can be very difficult to make the final selection.
The reality is that the differences between the best premium baby car seats are very small and your child would be very safe in all of the market leading seats – fortunately things have come a long way since the 1970s when my sister and I would regularly travel 200 miles to visit relatives sleeping in the back area of an estate car without any restraint system at all!
The decision today is now often between a few seats that are all excellent, so how do you make that final decision?
Please note that this post is about US baby car seats only.
The NHTSA Car Seat Safety Tests
---
Although the National Highway Traffic Safety Administration (NHTSA) carries out pass/fail safety tests on all car seats on the US market, they do NOT provide enough data to enable anyone to rank the seats in order of safety. In fact, there is no independent organisation that carries out such comprehensively detailed tests to help parents. Any seat that remains on the market does so because it has passed the minimum federal safety tests – beyond that, you are left to consider the manufacturer's own competing claims about various safety features and reading reviews of those that have used the seats and/or those that have more experience of analysing these safety features.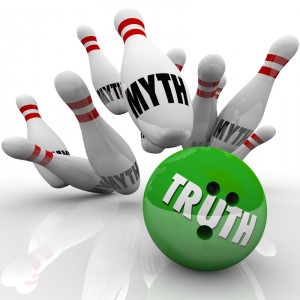 Many people often consider the NHTSA "Ease of Use" tests to be "safety" tests, but they are not full safety tests. The NHTSA makes it perfectly clear on its own website and other marketing material that these "Ease of Use" tests should not be used in this way. Of course, car seats that are easy to use can be safer in certain circumstances, especially if you are belt-fitting them rather than using LATCH anchors. Research suggests that as many as 75% of all belt-fitted child car seats are incorrectly installed and this can have a negative effect upon your baby's safety.
However, if you are using a LATCH fitting mechanism and/or are able to take your vehicle to an NHTSA testing centre or local Fire Station, there is no need for you to limit your choices to those seats that appear at the top of the NHTSA's "Ease of Use" results table – you can widen your choice to consider other factors since you can be pretty sure that your local fire officers and/or NHTSA fitters will be able to install your seat correctly within your vehicle , whichever make or model you happen to choose.
Read about the NHTSA's top rated baby seats.
Read more about the NHTSA's "Ease of Use" tests.
Infant Car Seat or Convertible Car Seat?
---
One thing that you will definitely need to consider first is whether to buy an infant car seat or a convertible car seat. Both types of seats can be used safely with newborn babies (unless very premature) and the decision often comes down to a balance between convenience and cost-effectiveness.
Infant car seats
They have carry handles fitted and can be used from birth until about 30-35 lbs (or until your baby's height exceeds 30-32 inches). They have the added convenience features that you can click them in and out of a base that can be left permanently installed in your vehicle. This means that you can easily transfer baby between you vehicle and stroller unit without removing them from their seat. You can also buy extra seat bases if you need to install the seat in multiple vehicles. This can be very useful, for example, if one parent need to drop baby off at childcare in the morning and the other needs to collect baby in a different vehicle later in the day.
Convertible car seats
They are suitable for use from birth until about 65/70 lbs (depending upon the seat chosen). The seat remains in your vehicle and can't be used as part of a "travel system". They can be used rear-facing until your child weighs 40-45 lbs and forwards-facing after that. There are also new Laws regarding the use of LATCH lower anchor points that you ought to be aware of if you buy a convertible car seat. These laws don't apply to Infant Car Seats.
Read Convertible Car Seat Reviews
Both types of seat are safe to use with newborn babies
Ultimately, the decision will come down to whether or not you want the extra convenience of being able to transfer your baby in and out of the vehicle without removing them from their car seat. Some people also feel that their babies look a little more snug and secure in an infant seat rather than a convertible seat, especially if they are born prematurely.
Cost
A good infant seat will cost you $140+ and a good convertible seat will cost you $230+. Of course, if you buy an infant seat first, you will probably have to buy a convertible seat later in any event. However, you can reduce the overall cost of buying an infant seat if you use it as part of a "travel system".
My Baby Car Seat Reviews
---
I have reviewed all of the best baby car seats that are available on the US market today.
You can find my in-depth reviews of individual car seats in the drop down menu at the top of the page – just hover your mouse over "Car Seats" and select the seat that you want to read about.
Alternatively, you can click one of the images below to see a list of all of the seats within that particular category and choose the review(s) that you wish to read.
Infant Car Seat Reviews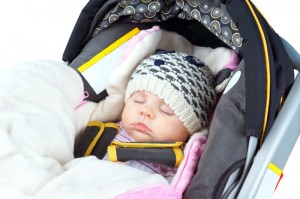 Convertible Car Seat Reviews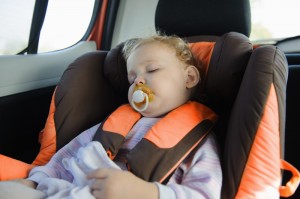 Safety Information
---
After purchasing any child car seat, you should always read the User Manual thoroughly before using it. It is also advisable to visit your local Fire Department or NHTSA Child Car Seat Inspection Centre to ensure that the seat is definitely suitable for your child's specific requirements and that you have installed it correctly. These services are usually provided free of charge.
You can find your nearest NHTSA Centre here.
Do You Need More Help?
---
If you need any further advice or assistance whatsoever, please feel free to contact me and I will do my very best to help.
If you have any other feedback about my "Baby Car Seat Reviews 2014″ post, please just leave a comment in the box below or send an email to kristian@kidsafetyfirst.com