About My Child Car Seat Reviews

All of my child car seat reviews are fully independent and impartial.
I am passionate about child car safety issues.
As the father of 4 small children, I am well aware of the importance of correct car seat selection, installation and use. I am also aware that just because a particular car seat has passed the minimum state safety laws does NOT mean that its safety features are just as good as every other seat in the same category – they are called "minimum" safety standards for a reason.
All of the information that you need to make a sensible decision about child car seat purchases is available on the internet, if you know where to look for it. However, much of it is scattered around multiple sites. You can easily find yourself having to cross-check information from 10 or more different sites to gather all of the necessary information (having spent many hours trying to find them!).
One of the purposes of this site is to gather all of that relevant information for you and put it in one place. So that, rather than having to spend hours hunting all over the internet for little bits of information, you will simply be able to look at a single page containing relevant pictures of the seat, descriptions of the key safety & comfort features, installation instructions, and any good YouTube manufacturer and user review videos that I can find.
I have also used my own personal experience of finding and using car seats with my own children. My twin boys are now in belt-positioning booster seats and so I have gone through the full range of seat categories to get to this stage. So, if you can't find all of the information that you need in one of my reviews, simply leave a comment on the relevant page or send an email to kristian@kidsafetyfirst.com
How to Choose a Child Car Seat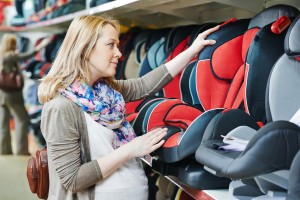 Choosing the right car seat for your child can be a very complicated and confusing process – especially if you are expecting your first baby and are unfamiliar with the relevant safety issues. Your car seat purchase should be a wonderfully exciting experience since, if you are expecting your first baby, this is not just another piece of safety equipment. Your baby's car seat is probably going to be used to carry them safely from hospital to their new home with you for the very first time.
There are so many things to consider that you can very easily get overwhelmed by the vast amount of information that you need to collect in order to make an informed decision. Some of the things that you need to consider include:
what is your budget?
which "category" of seat is most suitable for your child's size?
are you going to use a separate stroller or a travel system?
which seat features are really essential for safety and which are just marketing hype?
which car seat manufacturers have the best reputations?
which of the many seats from the correct category should you buy?
will your preferred seat actually fit into your vehicle?
where can you buy your chosen seat at a good price?
now that you've bought it, how do you fit it properly?
now that you've fitted it properly, how should you seat your child safely within it?
US Child Car Seat Categories
American child car seats fall into broadly 4 categories:
Infant seats
Convertible seats
Combination harness 2 booster seats
Belt-positioning booster seats
Just click on one of the images below to read in-depth reviews of seats in that category
---
Infant Child Car Seat Reviews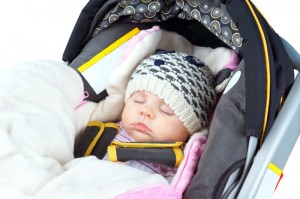 ---
Convertible Child Car Seat Reviews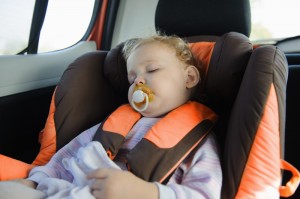 ---
Harness 2 Booster Child Car Seat Reviews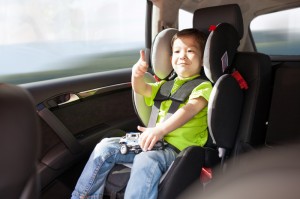 ---
Belt-Positioning Booster Child Car Seat Reviews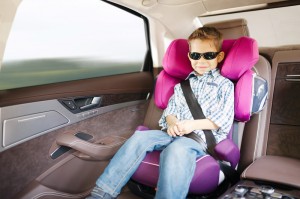 ---
Do You Need More Help?
I know from personal experience that choosing the best car seat for your child can be a daunting and confusing process. I have 3 small children and a garage full of used child car seats! If you need any further advice or assistance whatsoever, please feel free to contact me and I will do my very best to help. If I don't know the answer off the top of my head, I will certainly know where to find it and get back to you within 24 hours. If you have any other feedback about my "Child Car Seat Reviews", please just leave a comment in the box below or send an email to kristian@kidsafetyfirst.com